Rental of museum premises
>> Rental of museum premises
for events
THE BOBOLI GARDENS
Hours, tickets, bookings
HOURS
Daily:
8.15 – 16.30 (November February)
8.15 – 17.30 (March)
8.15 – 18.30 (April, May, September and October)
8.15 – 17.30 (in the month of October when Daylight Saving Time ends)
8.15 – 19.30 (June August)

Entry is permitted up to an hour before closing time.
Closed on the 1st and the last Monday of each month, New Year's Day, May 1st and Christmas Day.
The Grotta Buontalenti is open for accompanied visits, depending on the opening hours of the Gardens:
11.00, 13.00, 15.00 all year round;
11.00, 13.00, 15.00, 16.00 from March to September;
11.00, 13.00, 15.00, 16.00, 17.00 from April to September.
RULES
We remind the visitors to follow some basic rules of good conduct (see the pdf here attached) and we remind them that dog access is not allowed.
Tips for visitors
Rising behind the Pitti Palace are the beautiful Boboli Gardens. They were originally designed for the Medici and are one of the earliest examples of the Italian Garden which later inspired those of many European courts. The gardens extend over a vast area forming an open-air museum with antique and Renaissance statues, grottoes and large fountains. Exploring its numerous and varied walks one is able to evoke the spirit of life at court and to enjoy the experience of a garden which continues to renew its natural cycle in keeping with the tradition of its past.
Visit the "Grotta del Buontalenti"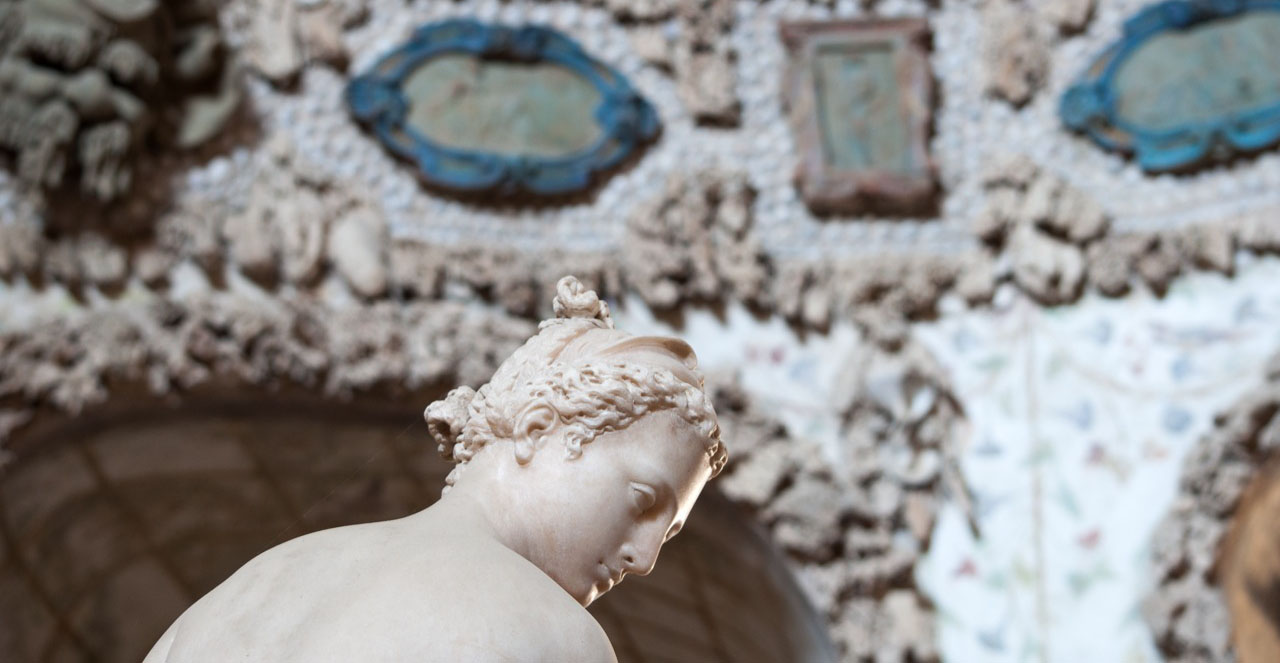 Current Exhibitions

from 10-22-2015 until 05-17-2016
Tutti i Musei del Polo
Calendar of the Polo
iPhone Application
Musei di Firenze
>> Download
Uffizi
>> Download
iPhone and iPad App
Uffizi
Game/Guide
>> Download